Jeff Alondo
"I strive to make a difference in everything that I do. I thrive in a changing environment and I am easily adaptable".

As a lateral thinker, Jeff believes in always exploring new ways of doing things. He is passionate about Small and Medium Enterprises (SMEs) future and potential. He believes that if they are nurtured well, Magic happens. They blossom from a small to a mid-sized corporate and ultimately becoming a multi-national entity.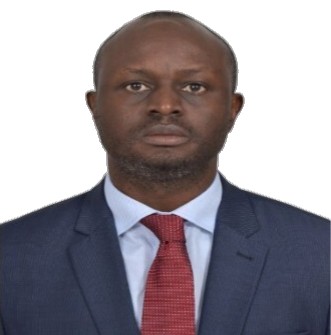 Competency Areas
Leadership and Team Management

Sales and Business Development

Entrepreneurship Skills Development

Products Development and Pricing

Management Skills

People Management skills

Commercial Acumen
Qualifications
Certified Start and Improve Your Business (SIYB) Trainer by International Labour Organisation (ILO) - Certified to work with potential and existing entrepreneurs

Pan African EMBA module on Globalisation and Innovation from IESE, Barcelona

Cross functional financial services expert – 17 years experience
Gwendoline Kinyua
Gwen is a born-again Christian, mother of four children and a grand-mother of three adorable boys.

Her skill set covers areas in Finance, Sales, Leadership, Business Analytics, Relationship Management, Customized Corporate Training, Branding, Administration, Communication, Customer Centric Servicing, Product Innovation and Management and Compliance Management.

Having worked for 15 years at Stanbic Bank, Gwen undertook various projects ranging from a feasibility study that led to the setup of Investor Services in Uganda; Compliance and Governance Management for the Investor Services business locally and regionally (East Africa and Rwanda). She also championed market and regulatory advocacy; drove product innovation with the introduction of the Nairobi Securities Exchange (NSE) Derivatives, conducted regulator training sessions, participated in various Capital Markets, Nairobi Securities, the Retirement Authorities and Central Depository and Securities Corporation rules and regulations enhancement sessions and market Codes of Conduct set up. She also facilitated various trustee training sessions and championed the Pension set up for the Stanbic Bank staff in South Sudan.
Competency Areas
Leadership Development

Value Propositions Creation/Development

Project Management

Training – Including Trustee and Entrepreneurship Training

Communications skills

Strategy (development, planning and execution)

Business Developments Programs

People Management skills
Qualifications
Certified Start and Improve Your Business (SIYB) Trainer by International Labour Organisation (ILO) – Certified to work with Entrepreneurs

B.A – Business studies: Banking & Export, Sudan


Investor Services Financial Markets literacy - Certification by Stanbic Bank
June J. Kiptanui
June is an Educationist with more than 25 years of experience in Customer Centricity and Product Development. She recently worked in the Banking and Financial Services as well as in the Private Sector and TechnicalInstitutions within Government.
June is a Co-founder of Nguzo Consultants Limited, a dynamic organisation that delivers training with impact within the region. She recently became a certified Trainer in Start and Improve Your Business (SIYB) program with International Labor Organization (ILO).
She holds a MSc. in Product Development, and Higher Diploma in Technical Education.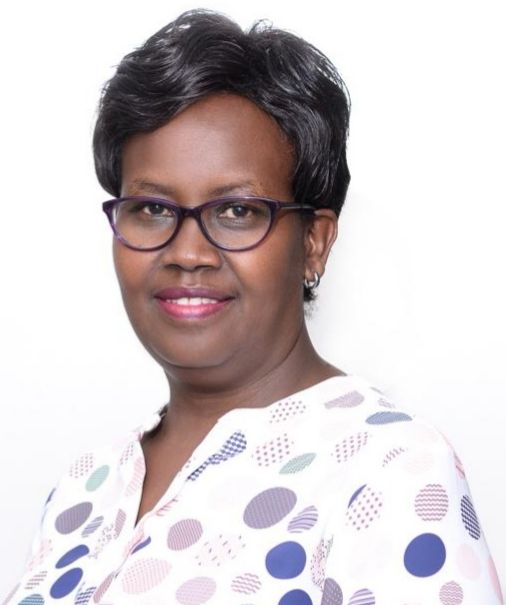 Terry Njerenga
Terry is an Independent Training Consultant with over 20 years' experience in financial services, leadership and coaching.

She is a multi-skilled and dynamic woman who is firmly grounded in the values of integrity and ethics. She is also a certified mentor, coach, motivator, writer and facilitator. Presently she is a mentor on the Commonwealth Youth platform.

In her 20 years working experience in Banking and Financial services in both Standard Bank Group and Barclays Bank, she covered a wide range of roles spanning from Customer Service, Service Improvement, Process Design, Training and Facilitation, Operations, Risk Management and finally Business Development.
She was also actively involved in the launch of DADA, a Banking on Women value proposition.

Academic and Professional Qualifications
Bachelor of Arts in Economics and Sociology, University of Nairobi (UoN)


Certified Lean Six Sigma Expert, Duran Institute, USA

Certified Start & Improve Your Business (SIYB) International Labour Organisation (ILO) Training Consultant

Prince 2 Practitioner

ITIL Foundation


Financial Literacy Coach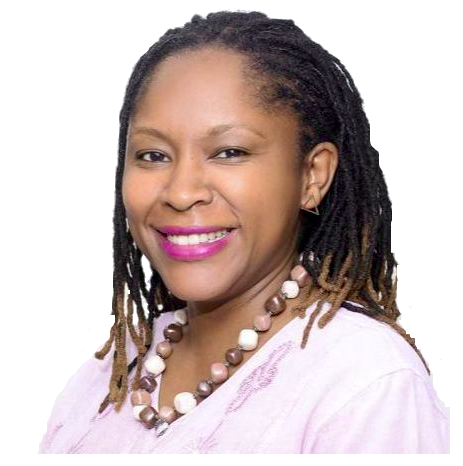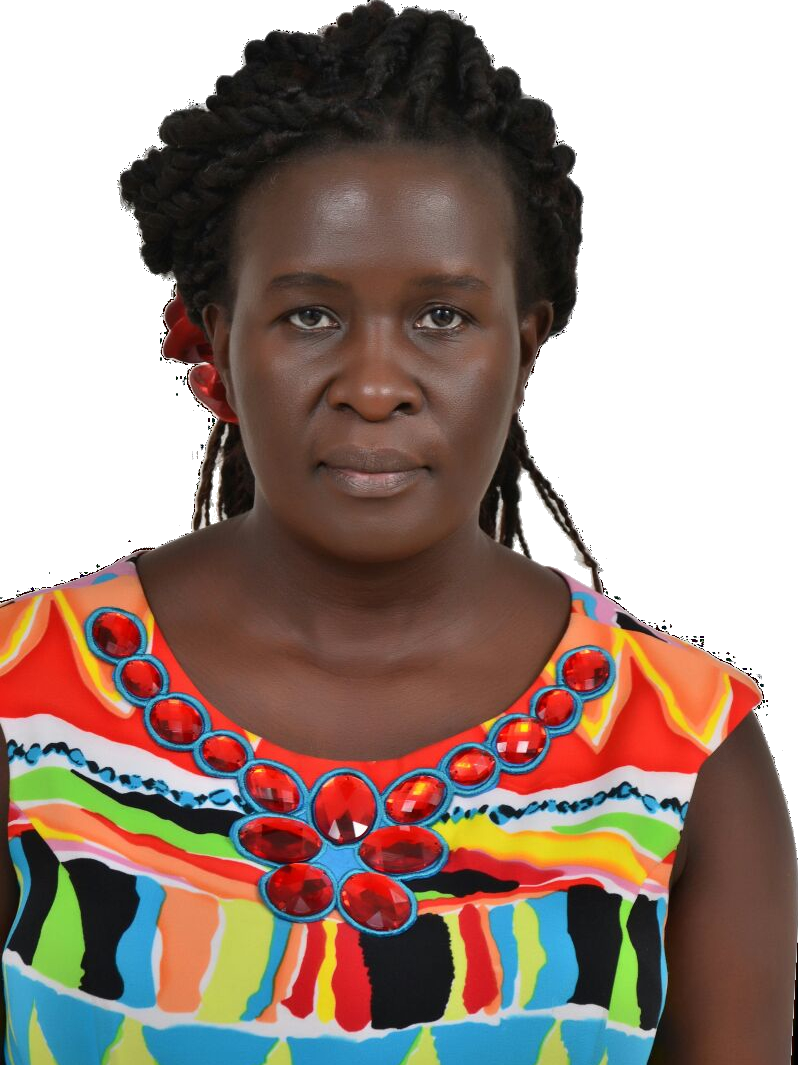 Marian A. Ochieng'
Marian, the Asset Finance Guru. She has over 25 years of experience in Asset Finance in the Banking and Finance Sector and is the go to person in the market place when in need of advice or services in the area of Asset Finance.

Marian is passionate about her clients. She walks the journey with them, guiding as she too learns from them. She believes that their success is her success.

She is an entrepreneurs' trainer having being certified by the International Labour Organisation (ILO) on the Start and Improve Your Business (SIYB) program. Marian has a special interest in Women, Youth and Differently Abled Persons and believes in Diversity and Inclusivity. Part of her training is focused on delivering to these special people.

She is a co-founder of Nguzo Consultants Limited, a dynamic organisation that delivers impactful training in the Region. She is also an advisor to Gamabrook Enterprises Limited on Asset Finance Management.
Edna Onyach

Edna is a business consultant, trainer, mentor and team building facilitator with proven competence in imparting practical skills that address various needs of employees, managers, directors, individuals and entrepreneurs thereby enabling them achieve their various goals.

She is a director at and co-founder of Live Your Dream Enterprises Ltd which offers human capital training and development solutions and ICT Gurus EA Ltd which supports businesses through various ICT solutions.

She is an International Labour Organisation (ILO) Certified Trainer on Start and Improve Your Business (SIYB) Program. Additionally, she holds Sales Excellence award from Stanbic Bank Kenya Ltd where she worked in various capacities for over 12 years.
A holder of MBA in Strategic Management & B.Sc degrees from the University of Nairobi, Edna occasionally contributes financial articles to the local newspapers besides sitting in various boards.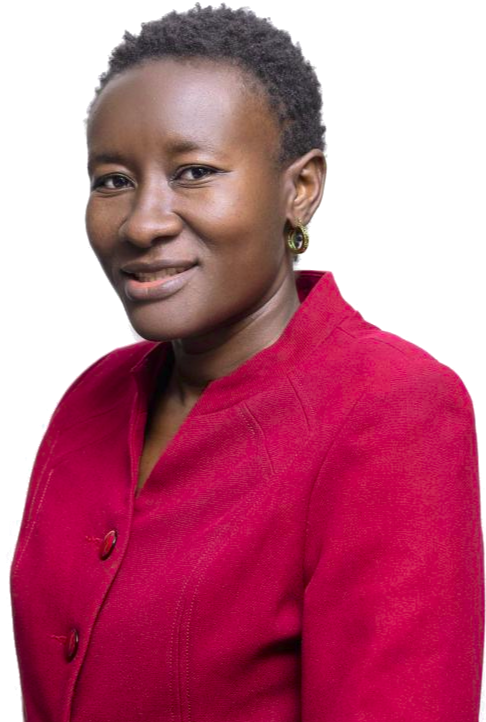 Nancy Salamba
Nancy Salamba describes herself as an entrepreneur and believes that one can be enterprising even when in formal employment.

Nancy has been blessed to work for some of the biggest brands in Africa and the World. Her time in the East and West Africa Region birthed a passion for entrepreneurship. During her 26 years in employment, Nancy approached every initiative as a business, always applying a commercial mindset. Every time it took resilience and determination.

Nancy has worked in the Financial Services Sector with the Standard Bank Group/Stanbic Bank and in the Creative Industry servicing and managing the biggest brand in the world at the time; Coca-Cola. She has also worked in publishing, selling magazines and advertising space for the leading publication, Parents.

Nancy is also big on creating lasting change and impact. This is why D.A.D.A. by Stanbic launched on 24th June 2019; the Women's banking proposition and the Stanbic Foundation are very dear to her, having lead the teams that worked on this two Start Ups.

In January 2020, Nancy started a new phase of her life having left formal employment to DO entrepreneurship in the market place. She is focusing on driving impact and results in individuals and businesses through Coaching, Training, Communication, Branding to name a few.
Nancy is a Certified Trainer with the International Labour Organisation (ILO) on the Start and Improve Your Business (SIYB) program, a Certified Practitioner Coach with the Academy of Executive Coaches (AoEC), a Certified Financial Literacy Trainer and a seasoned and experienced Marketing and Communications expert.

Nancy openly confesses her faith in Jesus Christ and says that everything she does is influenced by her belief in God. She is married and they have a 16 year old son.